June Schiller Memorial Tribute

June Saltzman Schiller, Class of 1942 and an Honorary Trustee, passed away on Monday, December 7, at age 95. June's connection to Calhoun ran deep and spanned decades of incredible devotion to the school. She was responsible for building our modern-day alumni relations program, serving as the Director of Alumnae/i Affairs from the early 80s until 1992. Her work was critical to bridging ties with alums from the all-girls era in which she graduated and helped shape a culture of lifelong connectedness to Calhoun.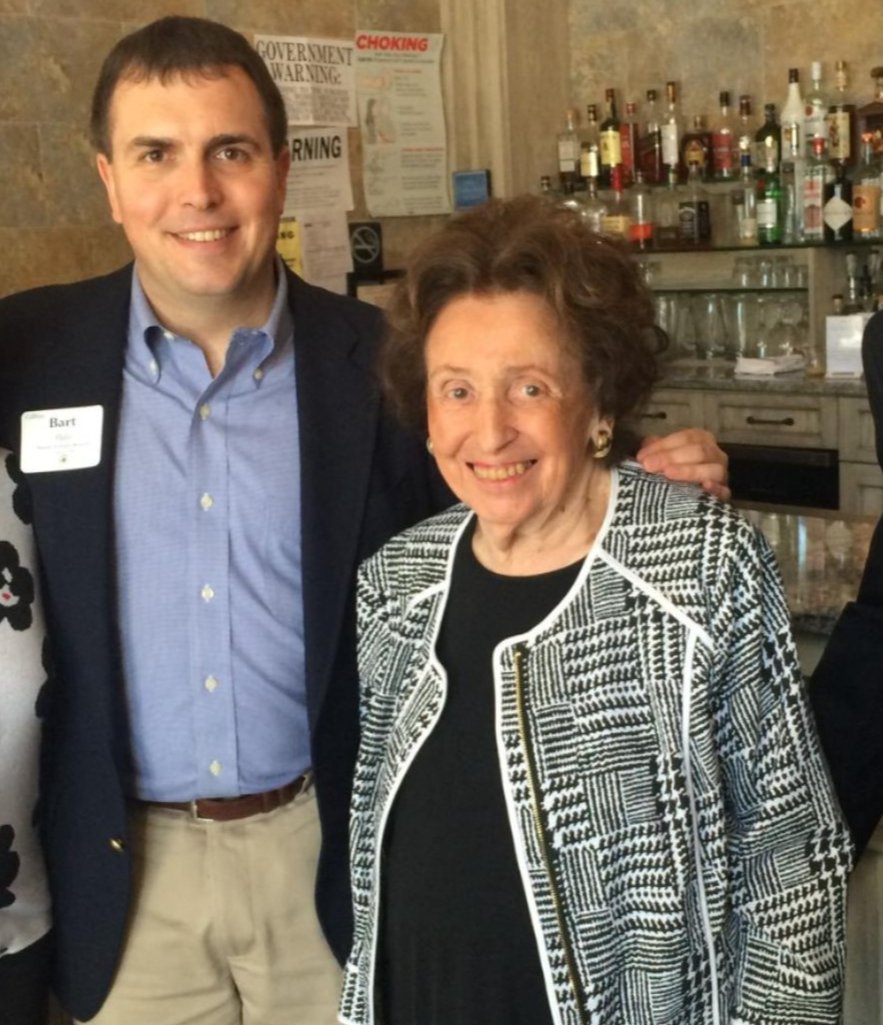 June led by example with her own service to the school, going on to become a Term Trustee on the board from 1995 to 2000. In that time, she was on the search committee to hire Head of School Steve Nelson and helped lead the school's 100th birthday celebration on the centennial steering committee.
June and her husband, Jerry, met while attending Cornell University and have also been enduring leaders in their philanthropic support. Together, they have been annual donors for 35 consecutive years. They also provided funding for key Calhoun campaigns, including the purchase of our 74th Street building and Townhouse, along with the Growing Up with Calhoun expansion of the 81st Street campus.
June was named an Alumna of Distinction in 1993, and at a ceremony at the Harmonie Club in 2003, she was appointed as an Honorary Trustee. She continued to be a regular guest at Trustee Dinners and rarely missed any Calhoun event. At her 75th Reunion in 2017, she reflected back in awe of how far Calhoun had come. "I graduated when Mary Calhoun was Head of School, and it was so formal that we even had to stand whenever she entered the room! It's amazing to see how it evolved over all these years, and it makes me very proud of the school."
We hope you will join us in extending our deepest sympathies to her husband Jerry, their children Scott and Craig, and the entire Schiller family.